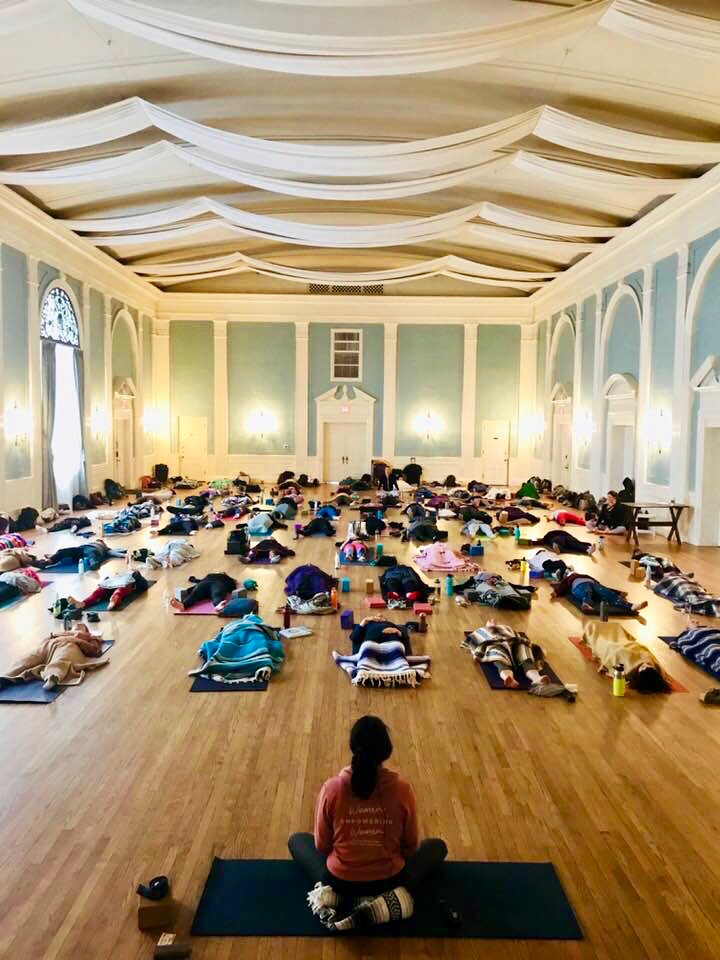 Yoga is a form of physical exercise based on physical poses that promotes enhanced wellbeing by improving control of the mind and body. Different forms of yoga may appeal to different individuals. Therapeutic yoga focuses on using techniques to improve or get relief from a condition that may be troubling the individual.
1. Private Beginner Yoga:
· Have you ever wanted to go into a yoga studio but have no idea where to start?
· Have you gone to a studio class and have felt lost or discouraged?
· Have you tried yoga and said you will never do it again because it didn't feel good?
· Let me help you make the best out of your yoga experience
· Private classes offer one on one instruction to get you familiar with the poses and most important, the correct alignment, so your practice can be purposeful
· Recommendation – it is recommended to take a minimum of three private sessions depending on individual level
2. Private Therapeutic Sessions:
· Have you recently had an injury or surgery and don't quite feel like yourself?
· Do you suffer from physical discomfort due to continuous repetitive movement in daily life and work?
· Therapeutic yoga sessions are private sessions tailored based on a specific physical complaint
· Therapeutic yoga sessions require permission for physical activity by your healthcare provider
· Recommendation – it is recommended to take a minimum of eight private sessions and re-evaluate along the way
3. Yoga for Cancer Recovery:
· Have you recently undergone treatment for cancer and want to incorporate some physical activity?
· Yoga for Cancer Recovery is a gentle yoga practice which includes hatha(type of yoga) and restorative postures along with breathing and mindfulness exercises
· This type of practice has been shown to improve sleep and mood
· Recommendation – it recommend to have a minimum of three introduction sessions so you may learn the techniques and then continual sessions based on needs
**Private Yoga Client Policies provided upon scheduling
Proceeds of all sessions currently will go to support the Yoga Medicine Seva Foundation: A foundation to fight human trafficking & sexual exploitation by empowering global, impoverished communities through efforts of education and entrepreneurship. If you would like to learn more about the Seva Foundation or to contribute, please click on the link.